WATER QUALITY CONDITIONS
Real-time water conditions.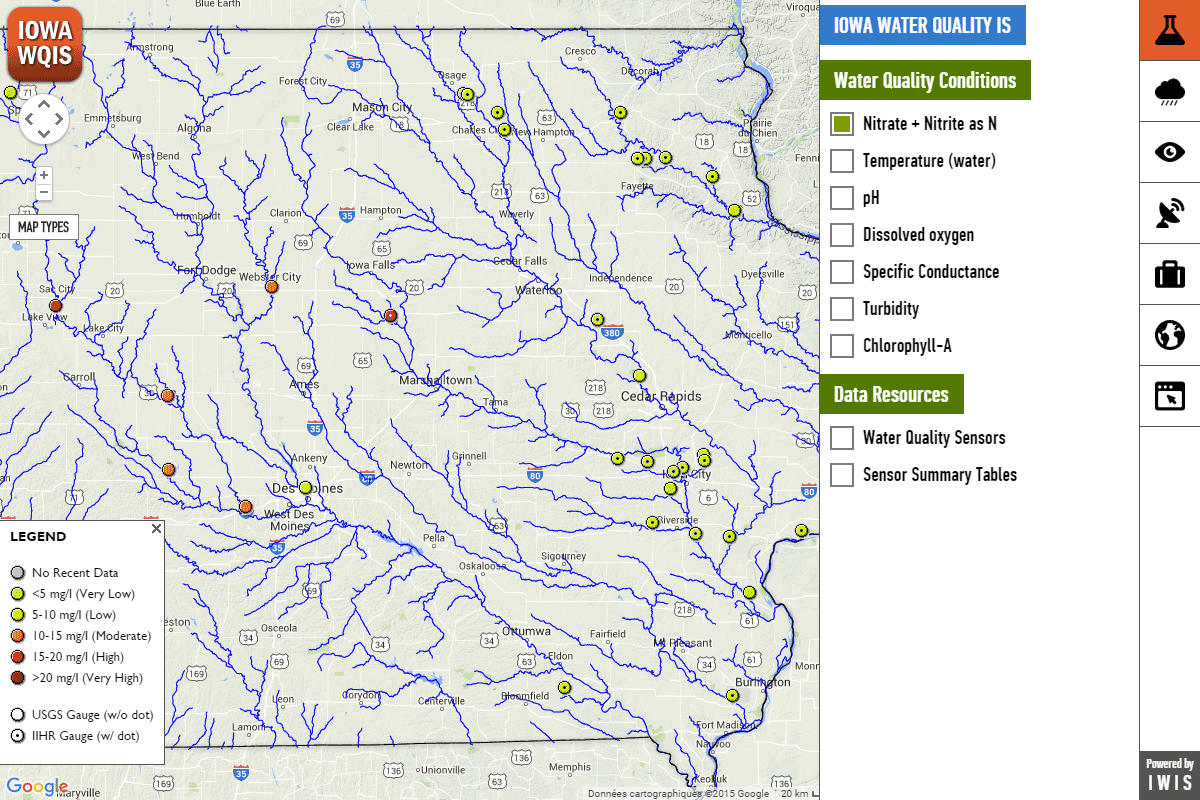 WATER QUALITY QUICK VIEW
Quick view of nitrate evolution over the last few days.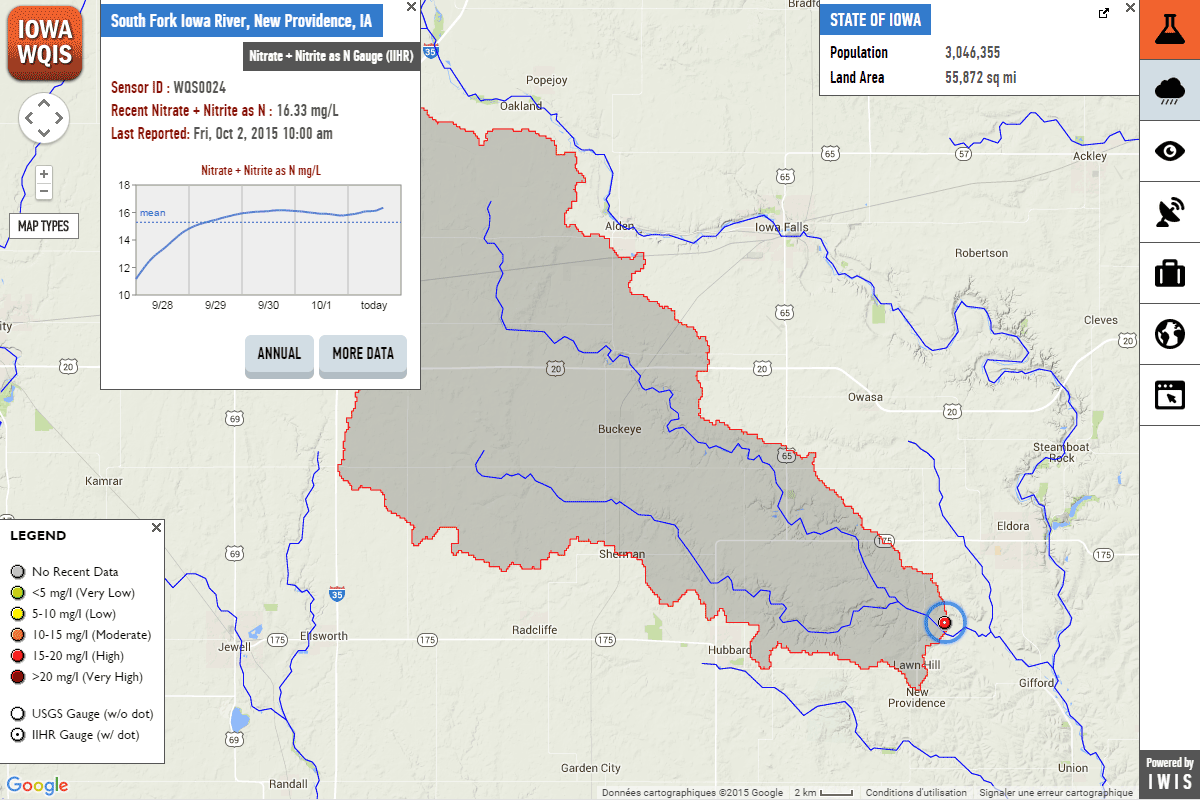 WATER QUALITY ANNUAL VIEW
Multi-variable plot or multi-year data comparison.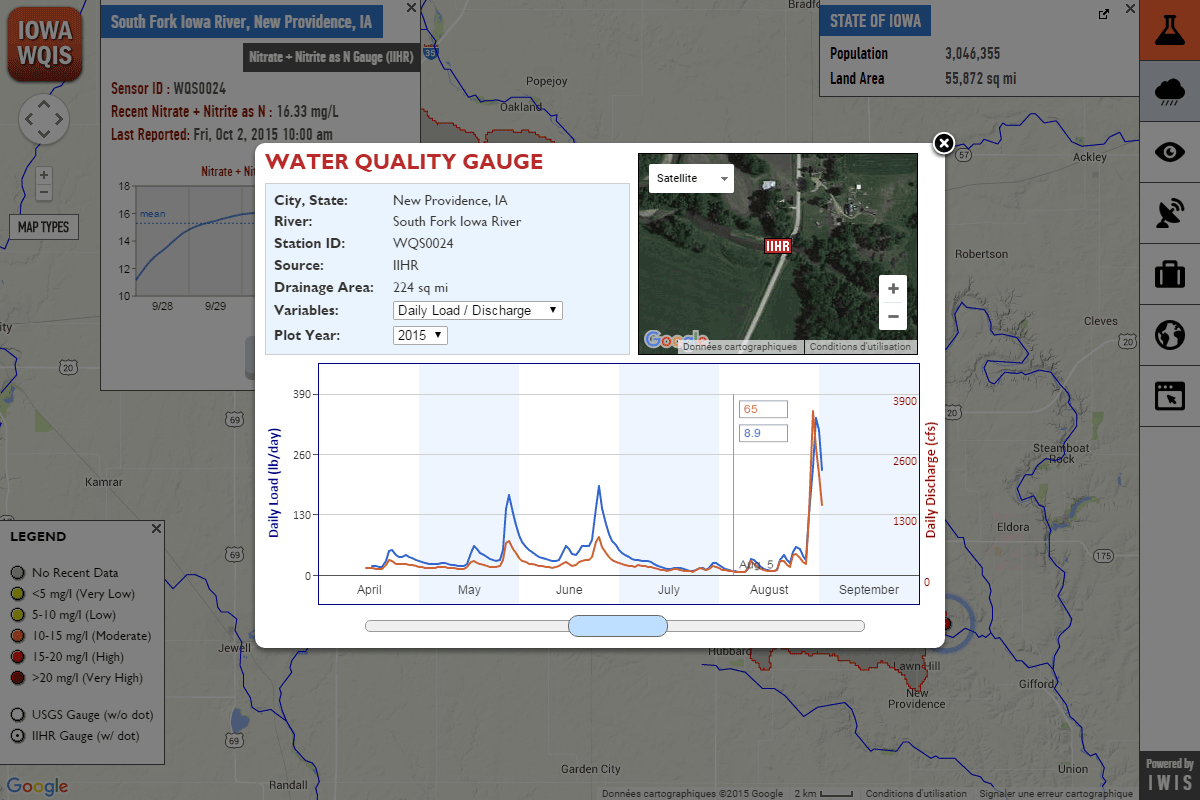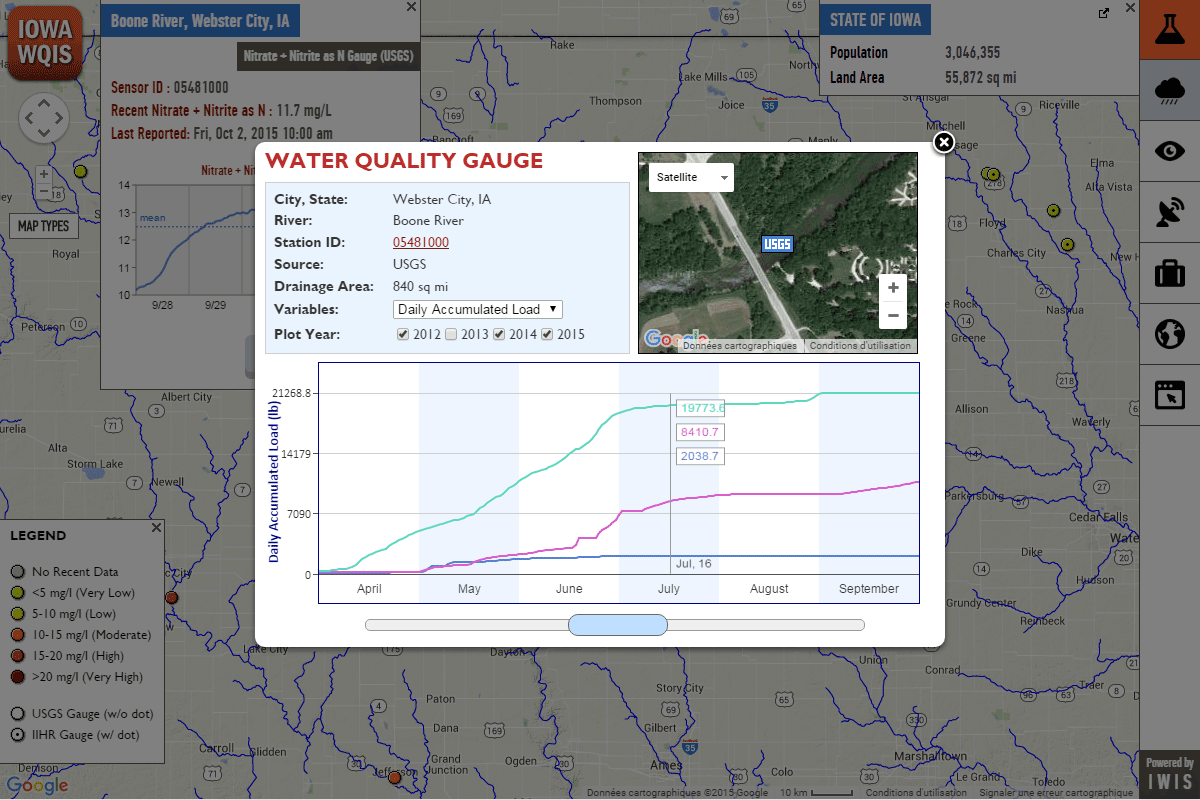 WATER QUALITY DETAILED VIEW
Water quality related variables such as water temperature, pH, dissolved oxygen and more over the last 15 days.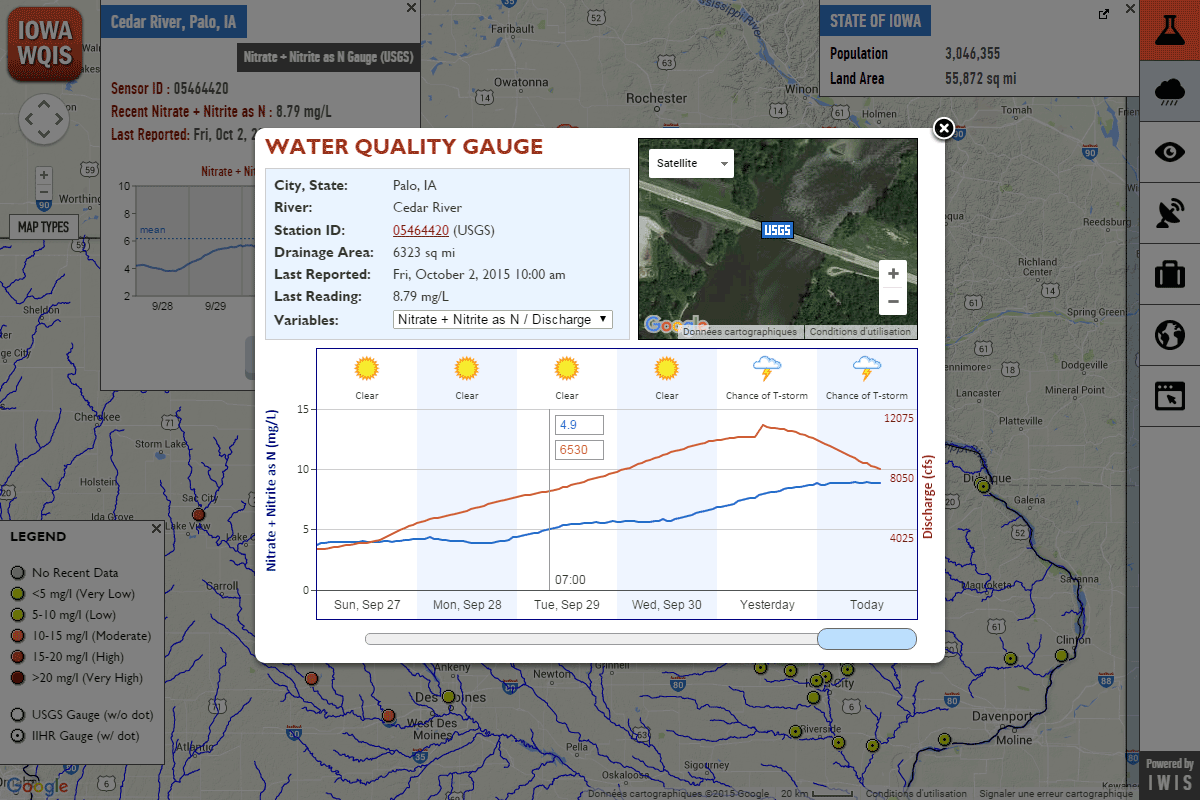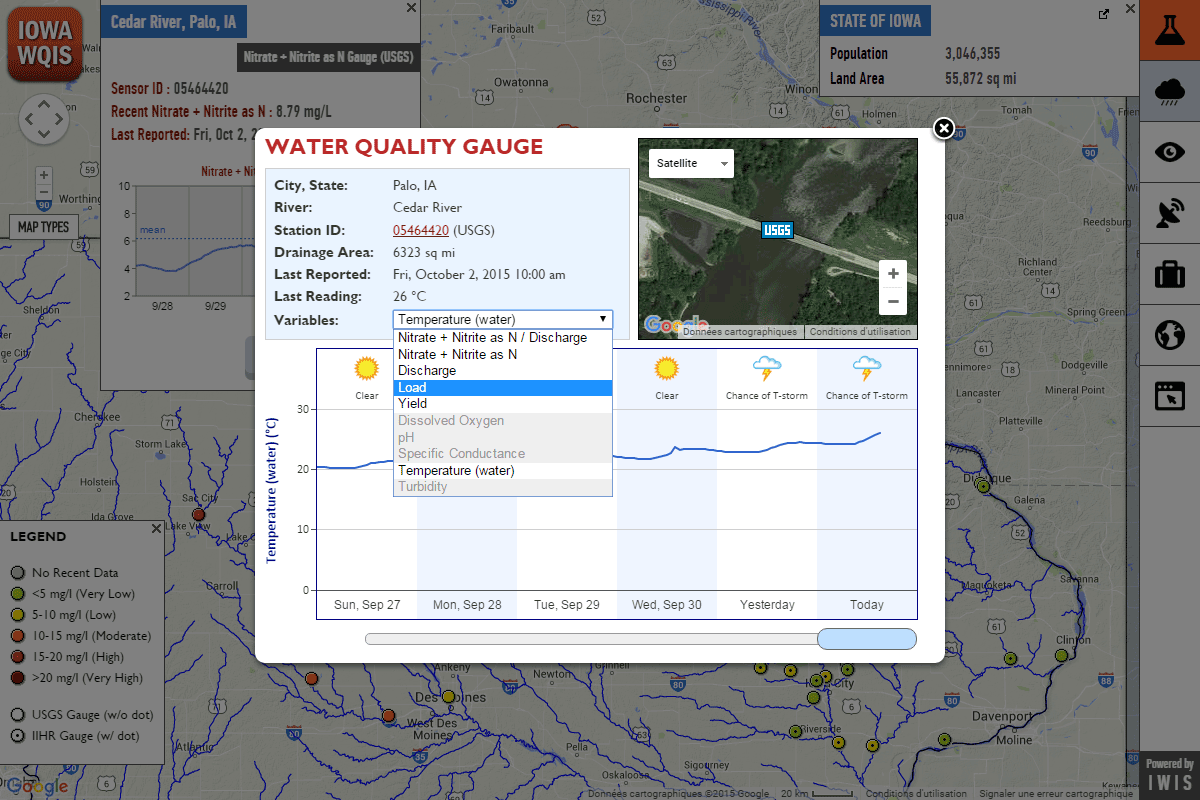 WATER QUALITY SUMMARY TABLE
Tabulated view of the latest measurements of quality related parameters such as water temperature, pH, dissolved oxygen and more at every sites.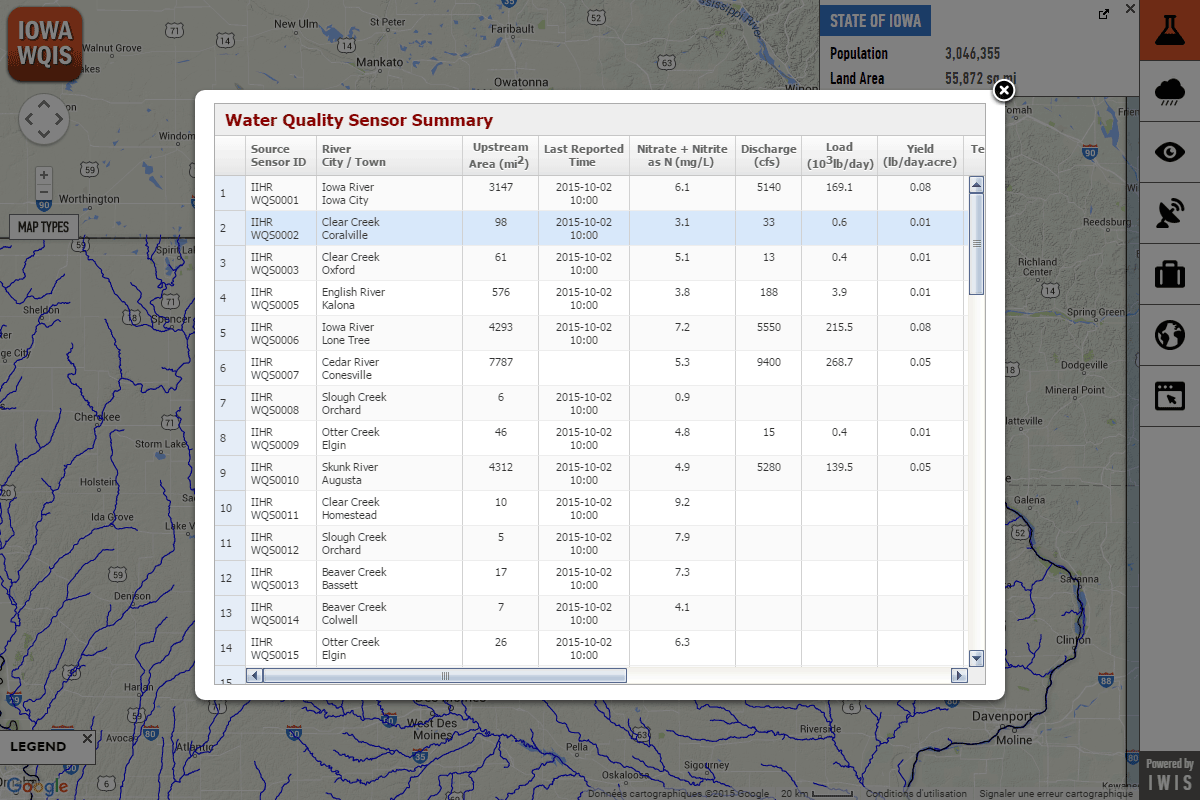 WEATHER CONDITIONS
Real-time rainfall maps displaying current conditions, and past rainfall accumulation. Rainfall products are supported by National Science Foundation (NSF) under grants 0427422 (ATM) and 0839576 (GEO).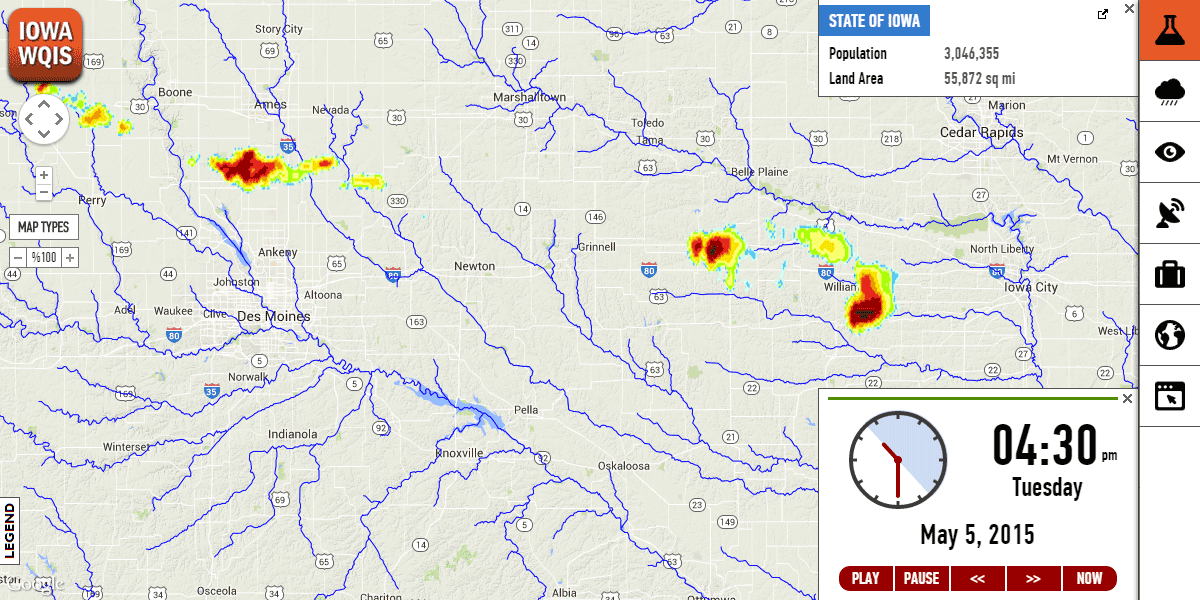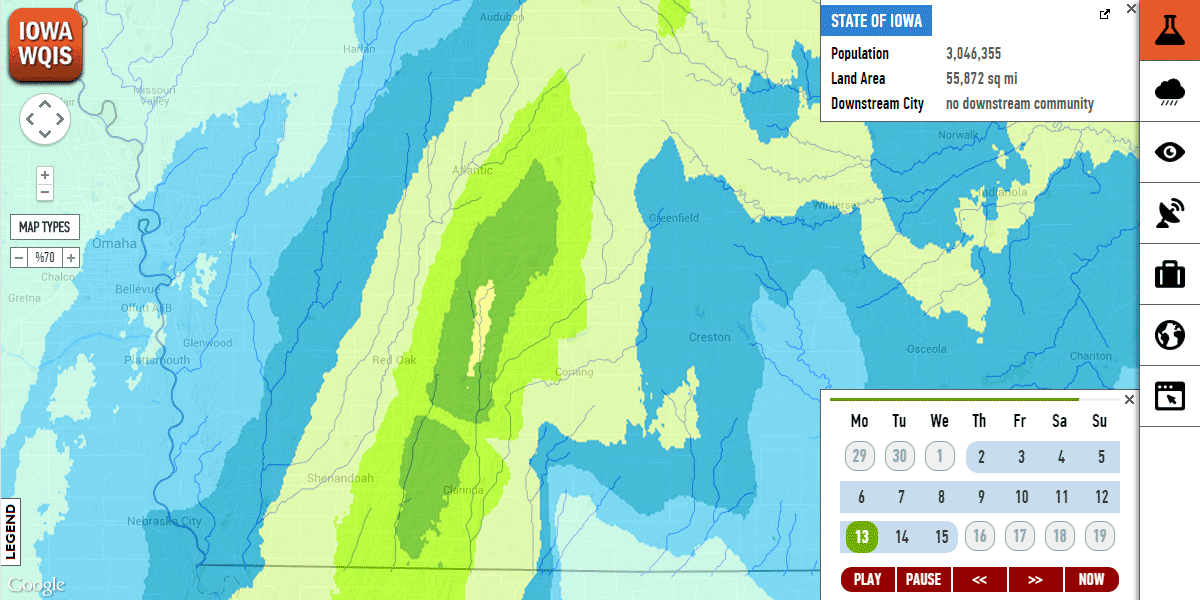 RAINFALL FREQUENCY MAPS
Compare daily rainfall accumulation with frequency in real-time (utilizing WebGL).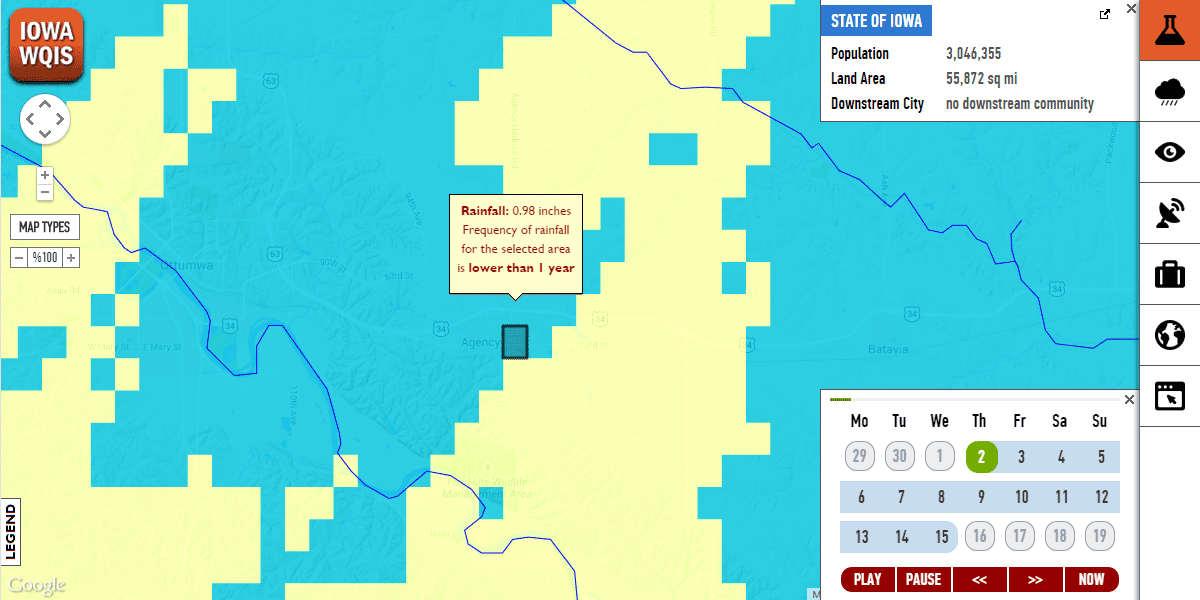 MY COMMUNITY - MY WATERSHED
Community-based nutrient conditions, data resources, and upstream watershed characteristics.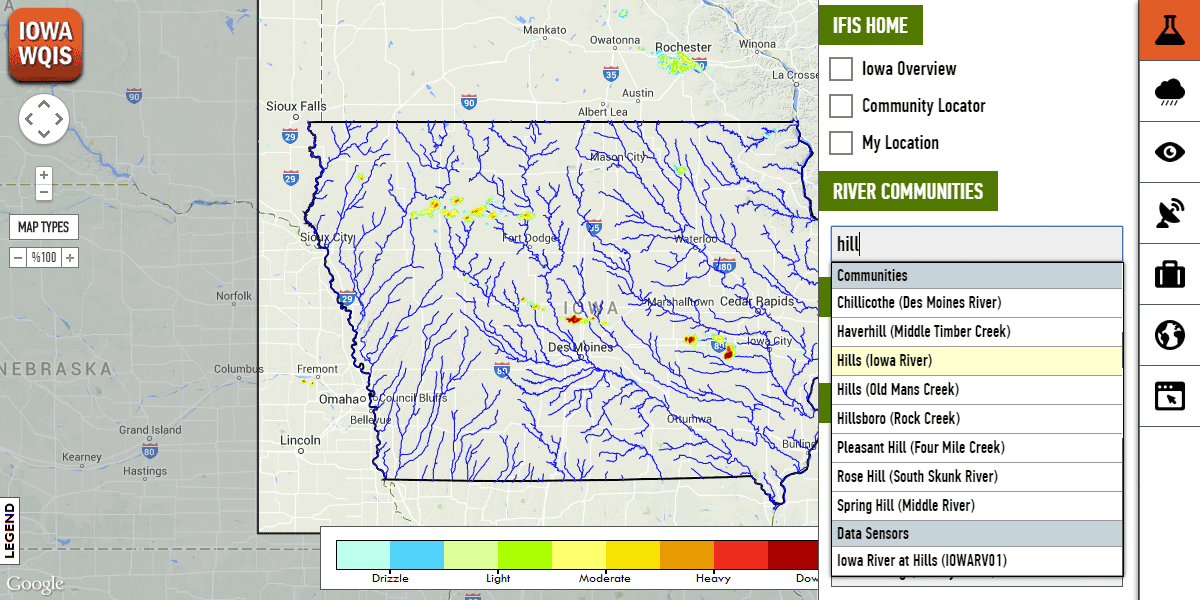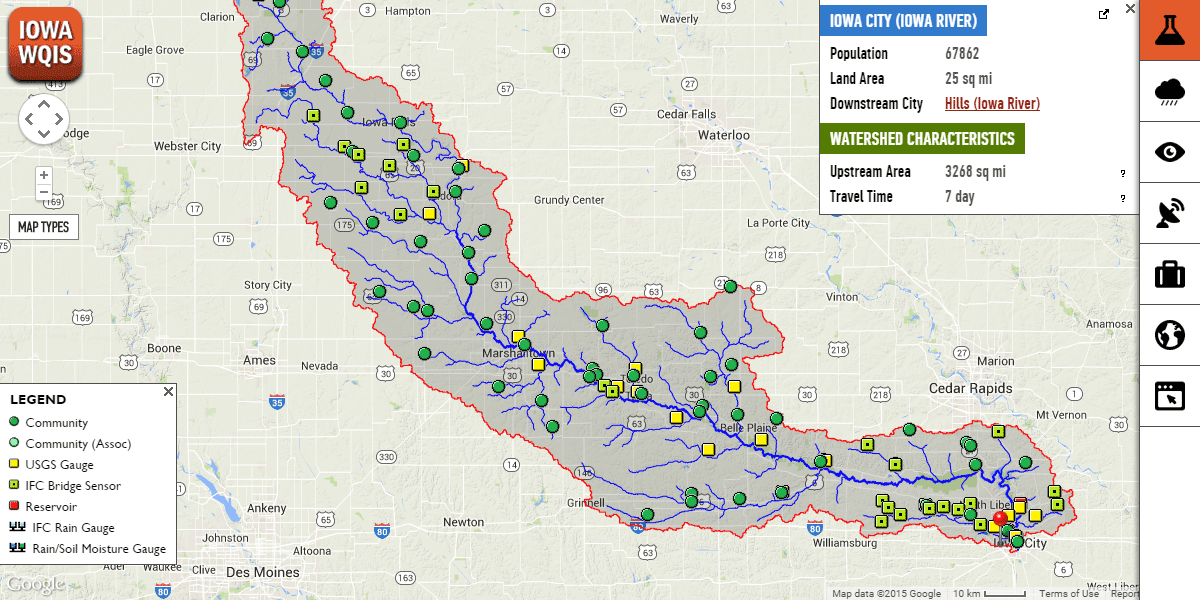 DAILY SNOW MELT
Hourly snow melt for Iowa for the last 11 days.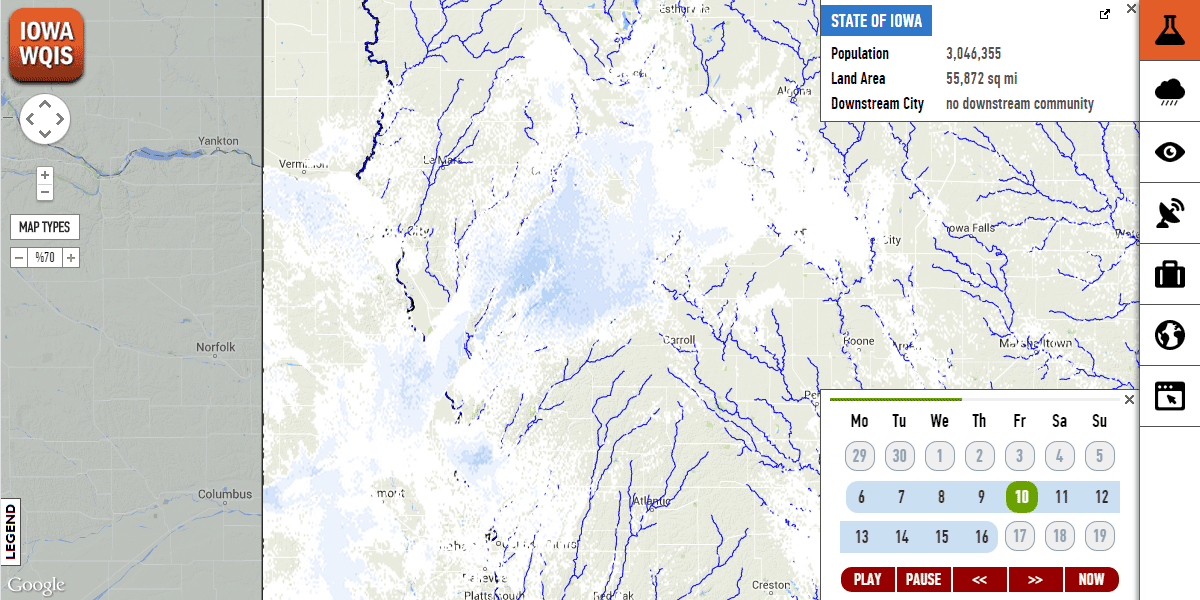 INTERACTIVE VISUALIZATIONS
Visualizations of water levels and stream gauge readings with 3D/2D interactive animations.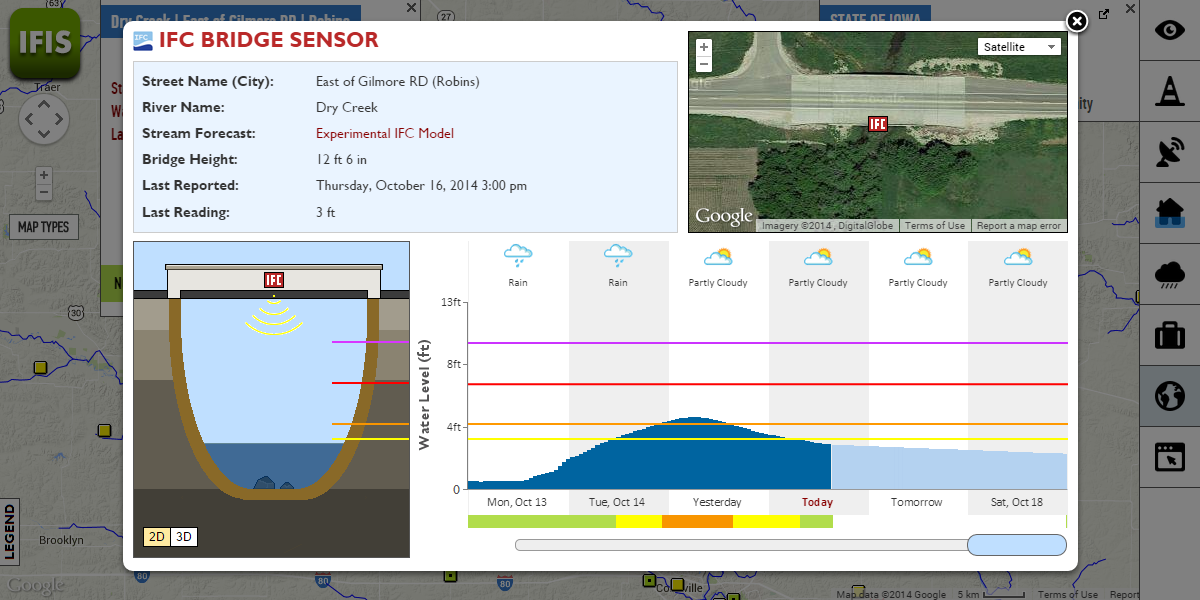 IWQIS DATA RESOURCES
Data from IFC's bridge sensors, rain gauges, and data sources with real-time and historical information.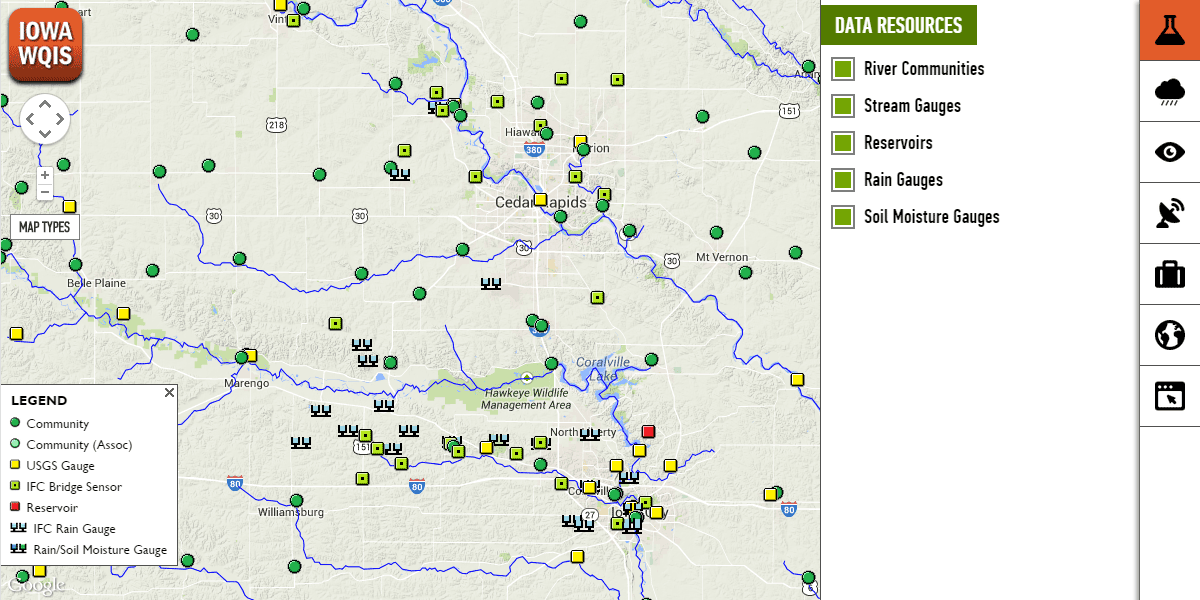 SOIL MOISTURE DATA VISUALIZATION
Data from rain and soil moisture gauges are visualized in a custom interface.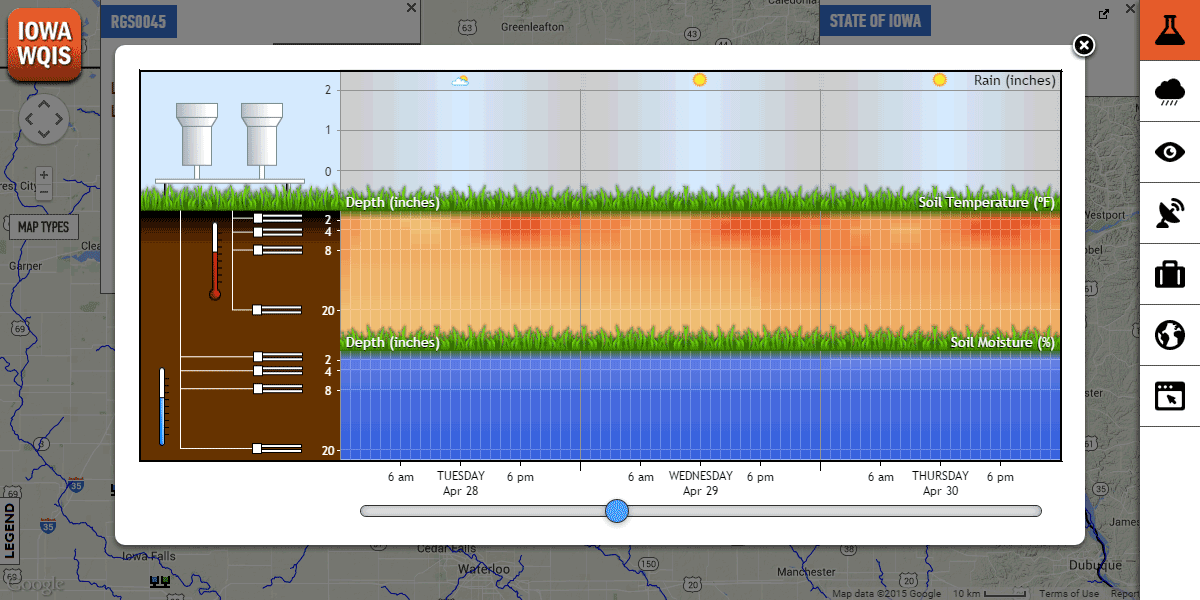 RIVER VIEW
Visualization of data from multiple IFC bridge sensors and USGS gauges in a single view along a river.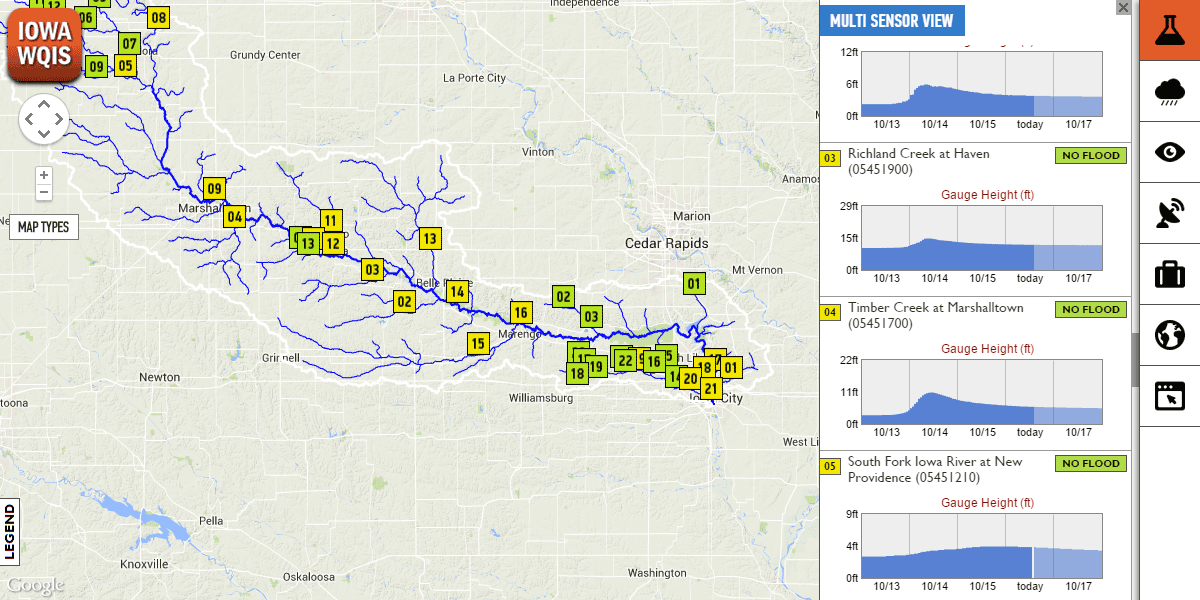 RAINFALL TRACKER
See how rainfall moves in the river network. Click anywhere on the map and see rain draining in the river network.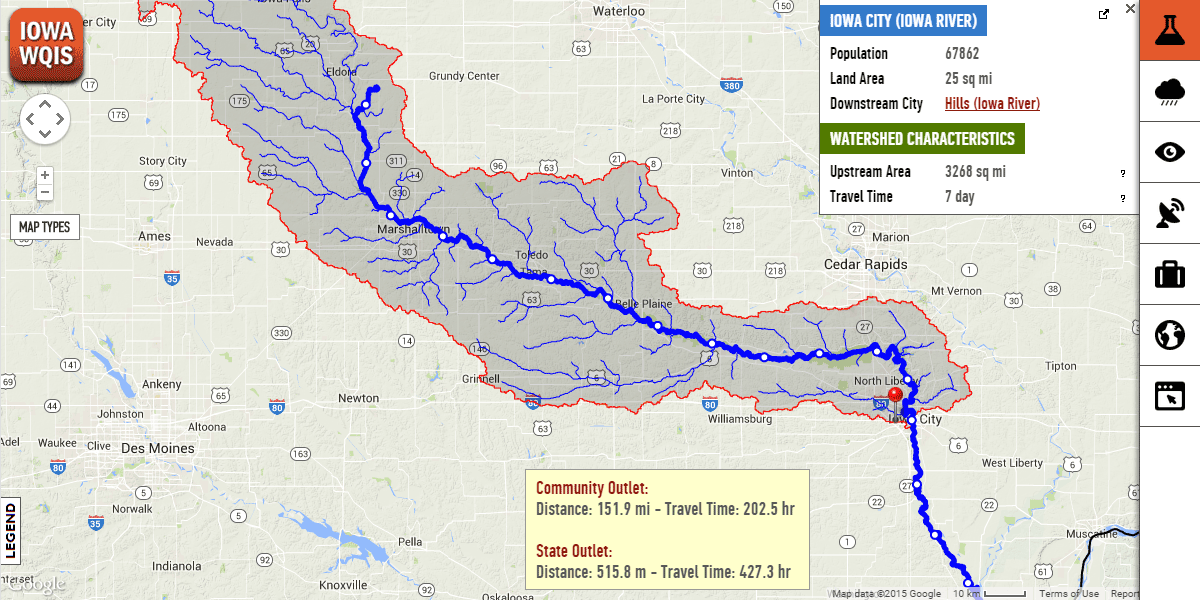 WATERSHED DELINEATION TOOL
Click anywhere on the map and generate watershed instantly in Iowa.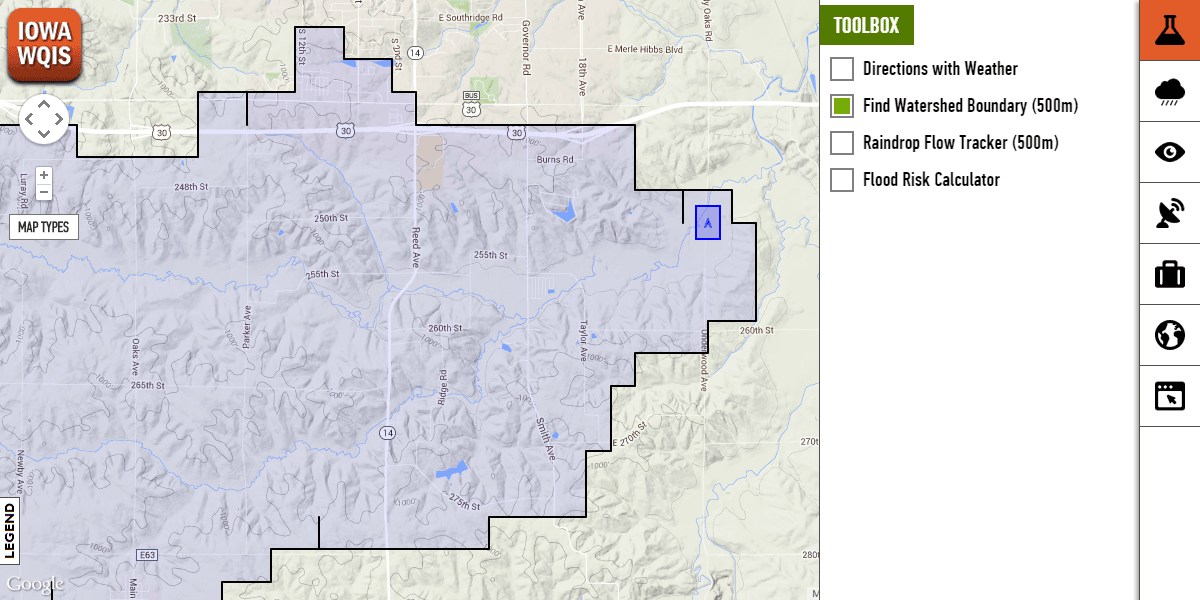 CUSTOM MAP LAYER
Add any map layer on IWQIS using KML, KMZ or GeoRSS formats.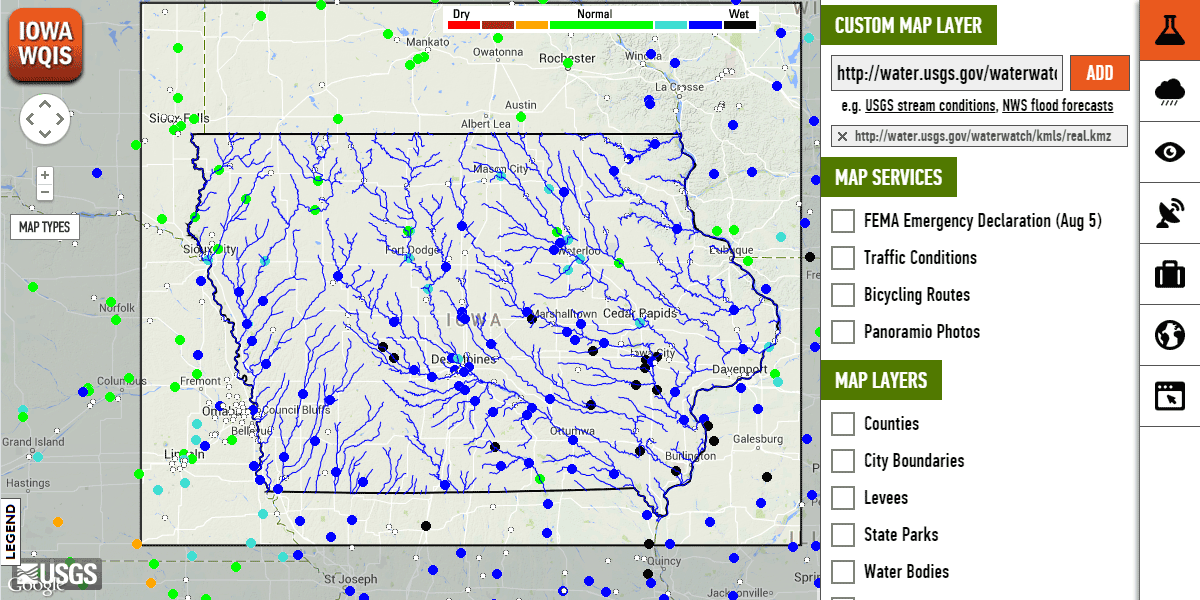 SPLIT MAP VIEW
Split map view for IWQIS to compare features and data resources for two location on the map.